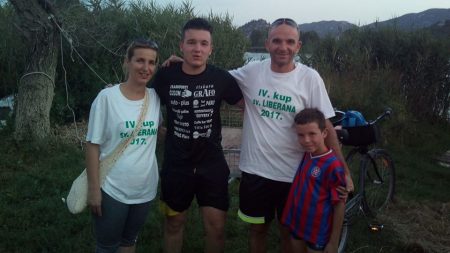 About Us
Narona Bike is passionately owed and operated by the Talajić family. We offer bicycles for hire, passenger transport and can join you on a guided bike tour. Mother Maja and son Marin lead recreational tours, while father Dado and son Marko compete in races all over Croatia and neighbouring countries. Cycling is our way of life and in our family, everything revolves around two wheels.
Our experience is a recipe for your unforgettable "adventure on two wheels".
Cycling is a magical way to experience the most beautiful and picturesque parts of South Croatia and all of Dalmatia. Whether you want an active vacation or to be immersed in clean untouched nature Narona Bike will look after you. We have quality bicycles for hire for beginners, but also for serious cyclists.
Our services are available throughout the wider area of Dalmatia by utilizing our passenger van for transport of passengers, cyclists and cycling equipment. We offer something for just about everyone. Recreational riders are guided through less demanding tacks exploring the Neretva Valley and its untouched nature. For more serious riders there are numerous marked trails and close collaboration with Cycling Club Metković opens up other interesting possibilities.
You are our most valued customer and we are happy to work with you to best meet your needs and create custom routes. Once you start riding a bike an entire world of possibilities opens up to you. We believe that once you experience this freedom, it will make you addicted…
Narona Bike also offers passenger transport services to all air and ferry ports and other destinations in Croatia, countries of the region and the EU.
Our Services
Bike Hire and Servicing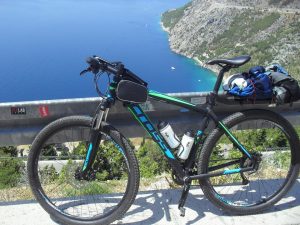 Passenger and Bike Transport
Bike Tours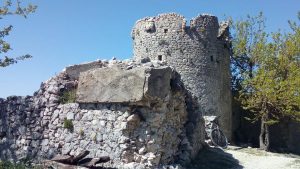 Prices
Rent a MTB/Trekking bike up to 3 hours – 50 kn
Rent a MTB/Trekking bike from 3 to 6 hours – 80 kn
Rent a MTB/Trekking bike for 1 day – 120 kn
Rent a MTB/Trekking bike for the Weekend (Friday to Sunday) – 250 kn
Rent a road bike up to 3 hours – 80 kn
Rent a road bike from 3 to 6 hrs – 120 kn
Rent a road bike for 1 day – 160 kn
Rent a road bike for the weekend (Friday to Sunday) – 350 kn
Delivery of 5+ bikes up to 30 km – free
Delivery of <5 bikes up to 30 km – 100 kn
Bike delivery over 30 km – by arrangement
Transport up to 4 persons – 6 kn / 1 km
Transport 5 and more persons – 8 kn / 1 km
Passenger Transport + bike trailer – 12 kn /1 km
Discounts for sports clubs and long-distance tours.
Card payment facilities available